Stay and Spend Scheme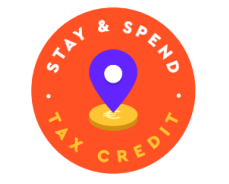 The Inn at Dromoland are delighted to be a part of the government's brand new Stay and Spend Scheme.
As a result of our participation any visit to our hotel during the designated time frame may contribute to the overall tax credit you can claim back from Revenue.
This ultimately could result in a saving for you of up to €125 (single claim) or €250 (couple's claim).
For more detailed information on this scheme click here.
Save your receipts when you Stay Overnight with us or when you spend €25 or more on Food when enjoying our:
- Shannigans Gastro Pub - Deerfield's Restaurant - Afternoon Tea
Click on the below icon to download your Revenue Receipts Tracker app 
Stay and Spend
Save your Receipts when you stay