Location
The Inn at Dromoland is located in Co. Clare, near Ennis. It is situated along the M18 Limerick to Galway road. Leave the M18 at Exit 11, take the 1st exit off the Dromoland East roundabout into the Inn at Dromoland on the left hand side. 
Car Parking at the Inn at Dromoland:
The hotel offers over 200 complimentary car parking spaces.
As part of our ongoing green hospitality efforts the hotel has also recently installed a number of Electric Vehicle Charging Points. Using the ClenergyEV app your car can be charged up with relative ease throughout your stay. (This service is available to hotel residents only).
Electric Car Charging Points
We installed our Electric Vehicle charging point to ensure a brighter, more sustainable future. Guests owning an electric vehicle can recharge their batteries while staying with us.
Below you'll find a brief list of facts surrounding EV charging at our hotel:
~ Our Chargers are provided by ClenergyEV.
~ Chargers are under 24/7 cloud-based supervision, so the product never fails.
~ You, as the user, have access to 24-hour support should you need it while charging your car.
~ Compatibility Tested and Manufacturer approved for All cars.
~ Our charging points are Rapid 22kw free standing chargers and we have 2 charging points.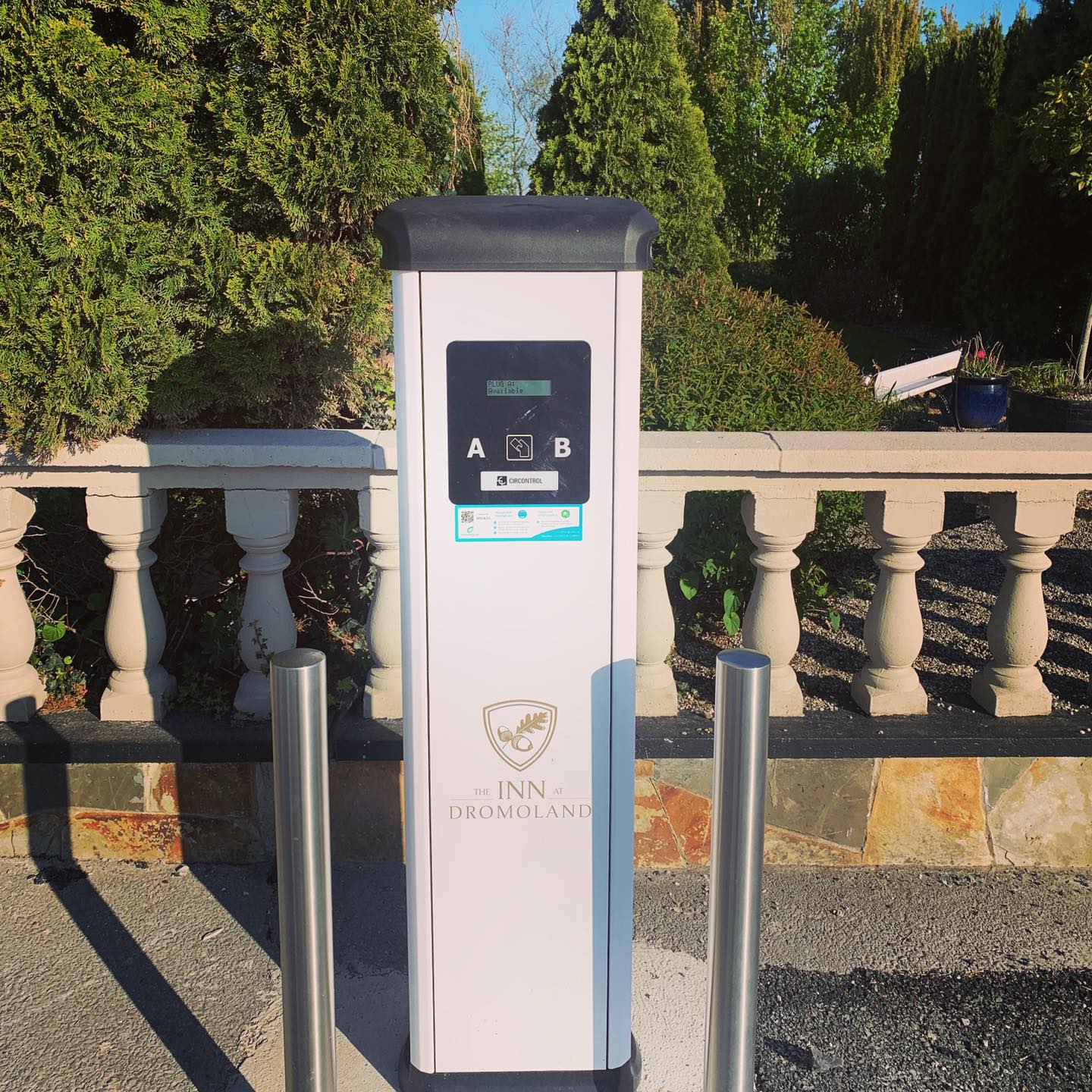 Bus Service:
A public bus service (343) is available from the main road outside the hotel servicing both Ennis and Shannon Airport. Connecting bus services to Limerick, Galway or Dublin are also available from Ennis station or Shannon Airport. Please enquire at Hotel Reception for schedules and timetables.
Train Service:
Train services originiating from Dublin via Galway or Limerick to Ennis are available daily. The above bus service or a taxi can transport you from Ennis station to the hotel. Please enquire at Hotel Reception for schedules and timetables.
The Inn at Dromoland ,Dromoland, Co. Clare  V95EPF5
Telephone: +353 61 368161
Fax: +353 61 368622
Email:info@theinnatdromoland.ie
Hotel Co-Ordinates
The Co-Ordinates for the Inn at Dromoland are
52.7892339, -8.9146626
Google Maps Link